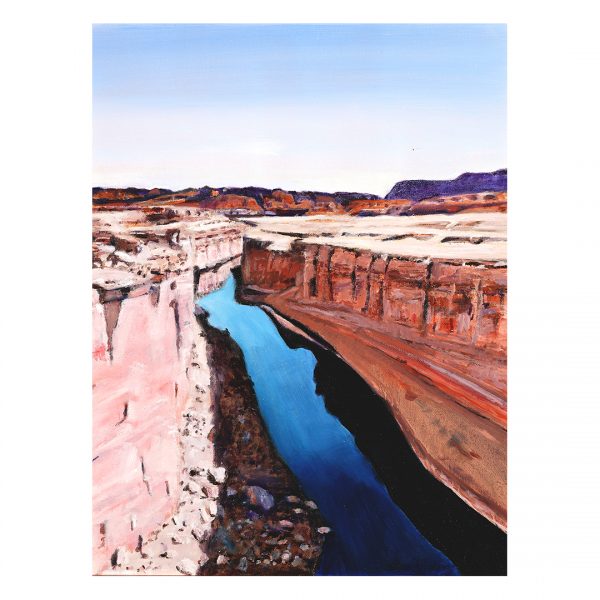 There's a lot to love about the holiday season, but perhaps the best thing about it is the spirit of giving that fills the air. Finding the perfect gift for everyone on your list is an exciting, albeit sometimes frustrating, challenge. The feeling of satisfaction upon seeing the look on your loved one's face when they open it though, is priceless.
While many people don't consider it in their shopping endeavors, art is one of the most meaningful and timeless gifts you can give. Choosing artwork for someone else can be tricky, but we've got a few tips to help you select the right piece!
1) Think about the recipient's tastes, not yours.
It's important to remember that your art preferences may not line up with your recipient's just because you have other shared interests. Shop with their style and personality in mind. How is their house decorated? What are their interests and passions? Favorite colors? What is their clothing style like? The answers to all of these questions will help point you in the right direction.
2) Bigger doesn't always mean better.
A small piece of fine or original art is not a small gift. A small framed print or miniature sculpture, for example, can have just as much impact and meaning to the recipient as a giant canvas painting. Smaller art will also be easier for them to work into their space, even if it doesn't end up aligning perfectly with their tastes.
3) Consider asking the recipient for their opinion.
A gift doesn't have to be a surprise to be memorable or loved. Fine art is an investment, so if you're not quite sure what type of art your recipient will appreciate the most, don't be afraid to ask them. This way, you'll be sure to get something they love. If you still want to keep an element of surprise, ask them to point out a few pieces they like that you can choose from later or use to get a more accurate idea of their preferences.
4) When in doubt, go with your gut.
There are hundreds of thousands of artists and artworks to choose from when shopping for the perfect gift. All of these options can be overwhelming and make you overthink each piece and how your recipient would like it or how it could work in their space. If something catches your eye or reminds you of them right off the bat, trust your instincts. Chances are, there's a good reason it stuck out to you and you'll hit the mark without even realizing it.
This holiday season, support the work of talented American Indian artists and find a one-of-a-kind gift for your loved one at the Faust Gallery! With all different styles of Native American jewelry, pottery, paintings, sculpture, photography, and other fine art to choose from, there's something unique in our collection for everyone on your list.
Shop the gallery online and contact us with any questions today!