Adam Rake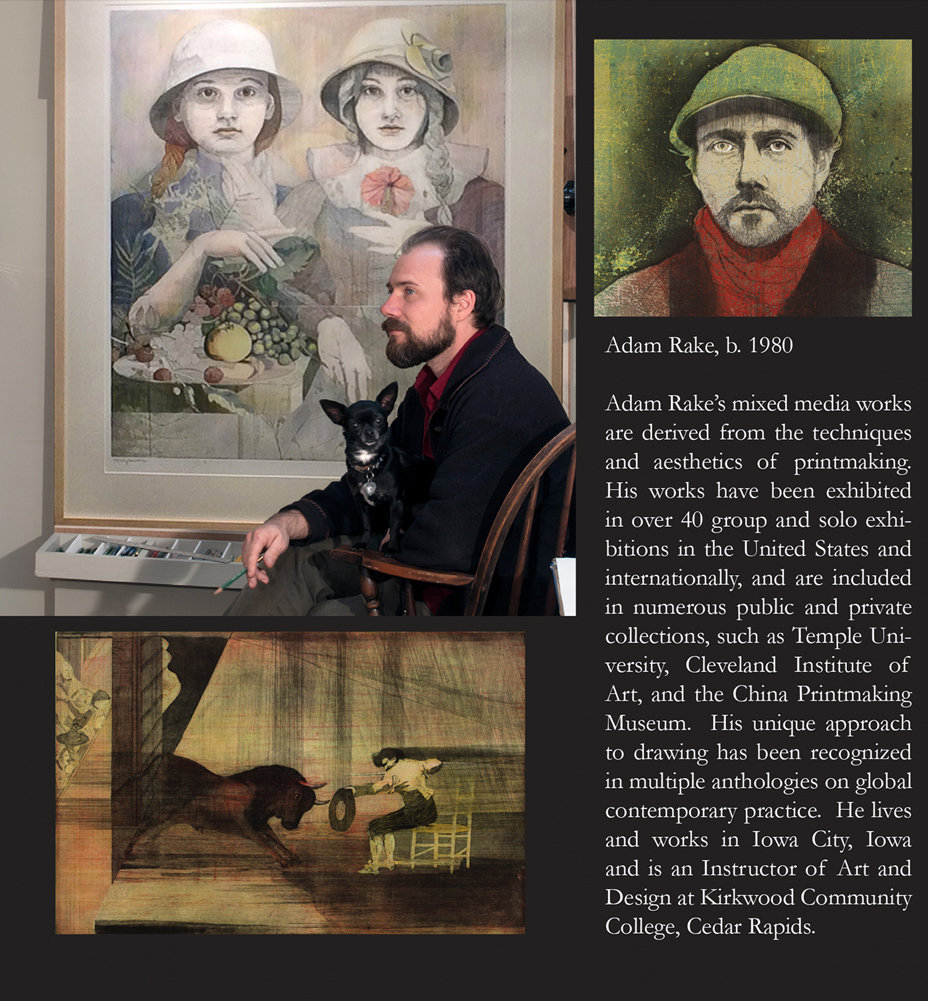 In an era when artistic practice is often celebrated for how it diverges from traditions, the prints and drawings of Adam Rake remain committed to aesthetic formalism. Whether by way of detailed renderings of the human form or in abstractions that probe the elusive realms of memory and place, Rake strives towards a permanence that he knows will never come. He believes uncertainty and fleetingness are inevitable consequences of the Postmodern age and his work is a reflection of his experience.
Over the past decade, Adam has shown extensively throughout the United States in the gallery and juried exhibitions, as well as internationally. His works are included in the collections of Temple University, Indiana University, Cleveland Institute of Art, University of Utah, The University of the Arts, Boise State University, Oberlin College, the Guanlan Print Art Museum, as well as in numerous private collections. He received a BFA in Printmaking from The University of the Arts in Philadelphia, PA in 2002 and moved soon after to Iowa City, Iowa to work at the Lasansky Gallery & Studio. After 8 years in Iowa, Adam entered the MFA Printmaking program at Indiana University, graduating in May of 2015. Adam has taught as an Associate Instructor at Indiana University-Bloomington, and a Future Faculty Teaching Fellow at Indiana University- Kokomo. During the summer of 2016, he will be an Artist-in-Residence at the Guanlan Original Printmaking Base in Guanlan, China. Although most of his adult life has been landlocked in the Midwest, Adam grew up alongside the ocean on the shore of Southern New Jersey. When not traveling for his work and teaching, Adam keeps a home and studio in Iowa City.
No products were found matching your selection.