Sheldon Harvey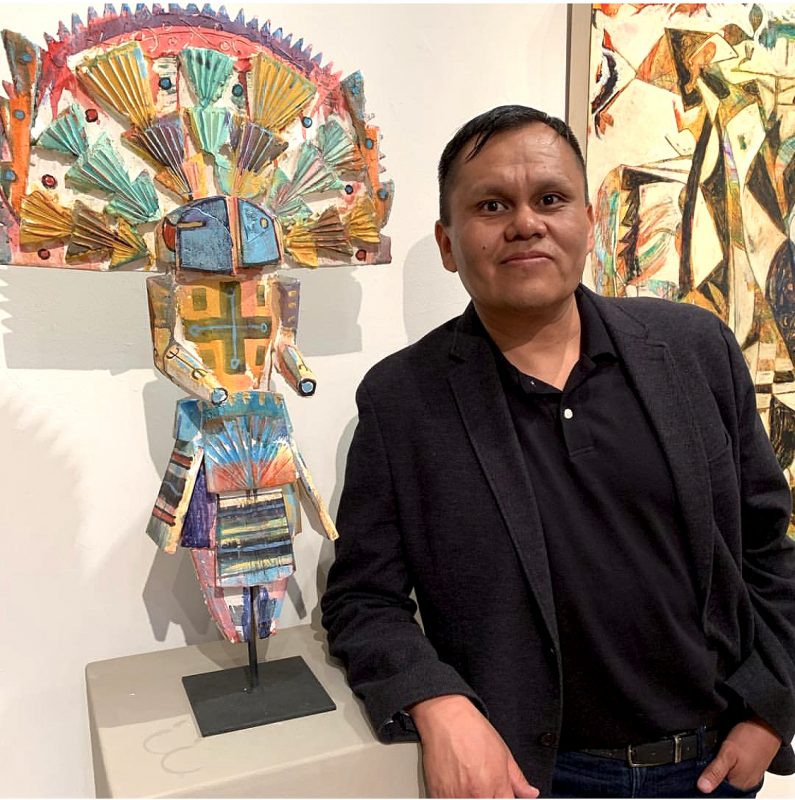 SHELDON HARVEY
About the Artist
Sheldon Harvey works with multiple different mediums. He is known today for his wood sculptures and various acrylic, and oil paintings all of which depict stylized Navajo Yei's. 
The Navajo Yei is a spirit being which comes from the Navajo stories or myths from their past. When Sheldon creates his art, he uses many different types of wood, acrylic paint, fabrics, parrot feathers which he combines to bring his artistic vision to life.
According to Navajo stories, the Yei is based off the "First World Being". 
The Navajo creation story is the progress of mankind which has travel through four different worlds. The very first world is believed to be home to the all dark black Yei which holds the Air-Spirit which Sheldon designs in his work. They are seen as insect-like. They feature dark and vivid colors either thought the paint, fabrics, or feathers used at the time.
 Sheldon's work has been included in dozens of major collections in the United States and across the world. He has a number of awards including the First-place ribbon during 2016 at the Gallup Ceremonial Show. With Sheldon's vision for design, texture, color, and style he has innovated how the world views the Navajo Yei in sculptor and paintings today. He is sought after by collectors worldwide.