Indigenous art is a widely studied, revered, and celebrated field in global society. We spend significant amounts of time analyzing the layered meaning, context, and purpose of the native art form.
When it comes to Native American art, we have learned through the insights of American Indian peoples and the study of history much about the role it has and continues to play in its respective culture. Let's learn a little bit more about some of the most prominent functions of American Indian art, so we're able to better understand and appreciate the beauty of its traditional and modern forms!
Native American Art as a Practical Tool
Many early American Indian art pieces were actually made to serve a pragmatic function. Pottery, for example, was more than just ornamental sculpture. Creating pottery was a means of supplying dishes and storage for women to use for gathering and in the home. Women also partook in basket and blanket weaving—two very celebrated and useful styles of Native American art.
The design and construction of weapons, tools, and armor was another art form that served a practical purpose. Many of these pieces were painted with intricate symbols and patterns to protect the warriors and aid the men who used them.
Native American Art as an Expression of Culture
Traditional forms of indigenous art—most of which are still practiced today—were a means for Native Americans to pay homage to their societal values and customs. They used a wide variety of mediums to signify some of their defining individual and cultural beliefs.
Religion
As with every culture, religion has a powerful influence over the indigenous peoples. Art was and continues to be a way to celebrate their ideology. They weaved and painted religious symbols into crafts of all kind. Pieces were created to please deities, soothe angry gods wreaking havoc through nature, observe new spirits, and frighten away evil ones. Native Americans created a lot of their art in an effort to control their physical environment.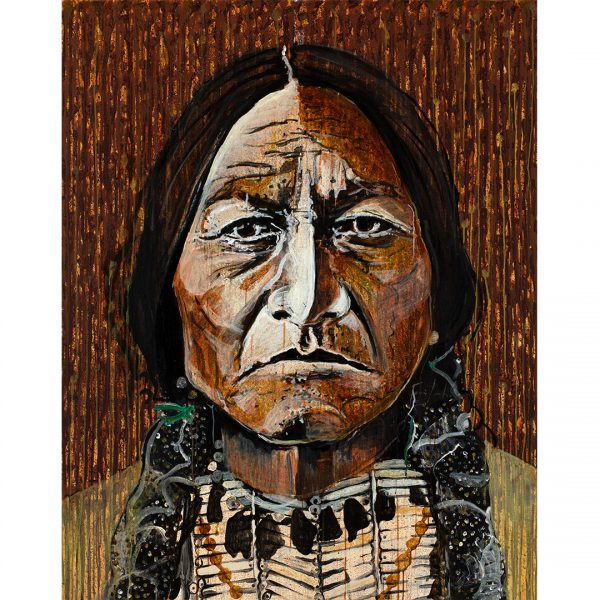 Heritage
American Indian art was also made to honor family and tribal ancestry. One of the most prominent emblems constructed to show respect for the family was a totem pole. These were large, elaborate, wooden sculptures carved in detail with the faces of ancestors or sometimes even animals representing them. Totem poles were erected, and other mediums used, to represent and esteem generations of family and prominent tribe members.
At the Faust Gallery, we use our exhibits to highlight distinguished American Indian art pieces that exemplify the important role art has in Native American culture! We also offer many of these works for sale, so they can function as stunning additions to your home and art collection. Contact us to learn more about our current exhibition and the remarkable selection of Native American art we have available!